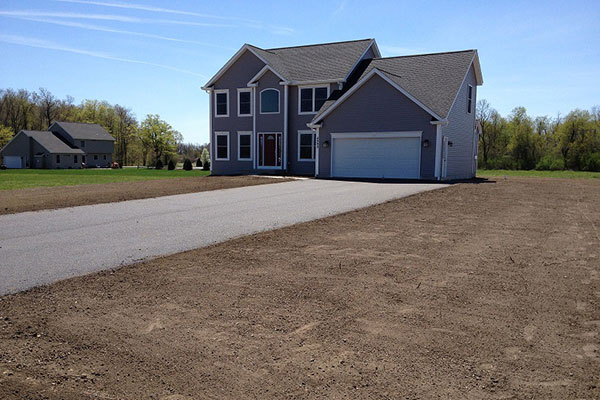 We provide rough and final grading and new lawn installation services.
With our many years of experience, we are confident we can work together with you to provide our services at a competitive price. We started residential and commercial landscaping in 1987 and will be happy to examine your site to give you a free estimate on your project.
Below is a before and after example of our Final Grading service.
Lawn Repair | Before & After