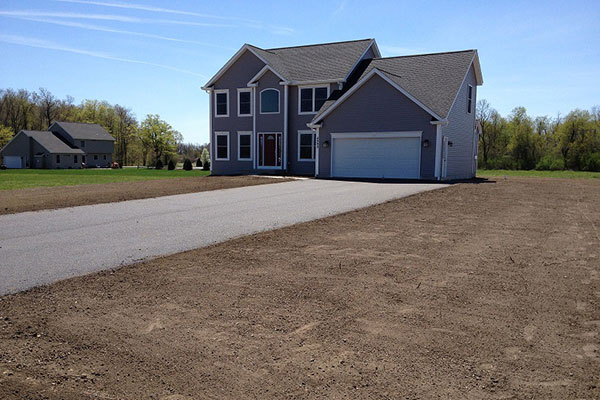 We provide rough and final grading services, new lawn installation services, as well as lawn repair to existing lawns.
If you have had some other work done, such as septic system or someone has "rutted up" your lawn for whatever reason, sometimes all you need is a professional repair to make your yard beautiful again.
With our many years of experience, we are confident we can work together with you to provide our services at a competitive price. We started residential and commercial landscaping in 1987 and will be happy to examine your site to give you a free estimate on your project.
Lawn Services – a before and after example of our Final Grading service.
Lawn Repair | Before & After